Hotel Info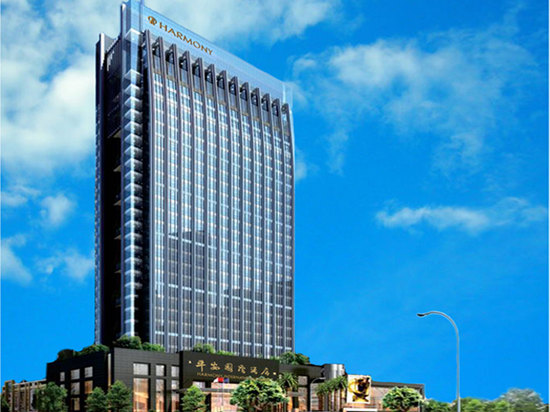 Harmony International Hotel Shenzhen is located in Caitian North Road NO.3030 Futian District Shenzhen China.
Harmony Hotel Shenzhen is the Shenzhen million homes real estate development group limited company is solely responsible for the investment and management of wholly-owned subsidiary, according to the standard of five star hotel to build a modern design idea.
Harmony Hotel Shenzhen is located in the Futian central business district CaiTian Road, and are separated by only way of Shenzhen citizen center, in charge of the Shenzhen CBD business circle of rare land. Shenzhen No. 2 subway line to be close by., Futian, shopping, attractions, the geographical position is superior, convenient transportation; enjoy the city supporting the central. Hotel with fresh and natural style of decoration theme, modern art, design a financial nature and art in one, full of Reiki, modern design art and abstract elements, to create a natural and vivid sensory atmosphere for the hotel. The 33 storey Hotel, with 223 guest rooms of various types; dining facilities all-weather buffet restaurant, large Chinese multi-functional banquet hall, conference center,   luxury nightclub, supporting the SPA health center, a swimming pool, gym, tennis and badminton courts, hotel facilities.
Harmony Hotel Shenzhen- Futian District CaiTian road landmark complex luxury hotel, is the ideal place for you to enjoy the personal service concept.